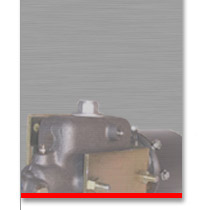 About Us


Although TOPS Inc was started in 1995 our roots go back much further than that. The inspiration for TOPS was modeled after John 'Terry' Terreri. Mr. Terreri better known as Terry by his many customers started in the brake business back in 1939. Back then Wagner Brake had a company location in Pittsburgh. Terry was the first to install air brakes on a truck for Wagner, and he also was one of the two first overhead crane brake salesmen/mechanic's that Wagner had back then. You see during World War II Terry and another fellow were Wagner's overhead crane brake representatives.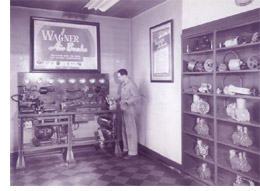 Terry along with two other Wagner employees left Wagner in 1946 after purchasing an auto parts store which had already been in business for 14 years. They converted the auto parts store into a fleet oriented supply company. Their specialty then was Wagner's air brake along with a variety of other types of vehicle parts.

In 1995 TOPS was created as 'Terry's Odd Parts Specialties and International Interchange & Information Incorporated'. Most people now refer to us as just plain TOPS. The reason we started TOPS was to exit the traditional auto/fleet parts business, and to pursue making relationships with the many industrial type resale companies who existed to serve that market. Supplying the reseller's has become all we do at TOPS.

The reason we do not print prices on this Web site is because of our commitment to protect our resale customers. So please contact us with any requirements you should have.



Our Philosophy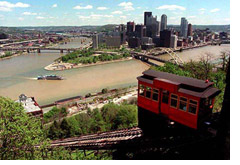 We at TOPS Inc decided to specialize in vehicle brake parts due to our having an extensive library on that subject. Our roots go back a long way in regard to having this brake part information on hand. Even our location has played a big part towards gaining this knowledge since we are from the land of 'Hills & Mills'. Pittsburgh is a city with many hills, and it was once the center of the mighty American Steel Industry. For this reason our forefathers acquired and cataloged information on brakes, and this has become our heritage.

Today we have modified our business from being a traditional auto parts store too now being a specialty brake supplier to the resale markets who have found us to be superior to any other sources that exist for this type of product.

Our philosophy is simple; we value our relationships with our customers more over than anything else.

Instead of an order policy which imposes high minimums TOPS has been designed to operate on a principal of flexibility. You may ask what that means. That means you get served in the most expedient manner, and your customer experiences as little downtime as possible. We have a blind product drop-ship program designed to only promote your business, and not ours. In other words you won't need to stock the slow moving part numbers, and your drop-ship customer would only see your company name. We also value your 'Just in Time' order requirements.

So the next time you are looking for a brake part to sell think of us.
top of page
Products | How can we help? | About Us | Contact Us | UPS Tracking | Home

© 2005 TOPS: Terry's Odd Parts Specialties & International Interchange & Information Inc.
540 Delwar Road #3, Pittsburgh, PA 15236

1-800-253-0725
or
412-881-5140
, Fax: 412-881-5269,
Site created by Action Creative